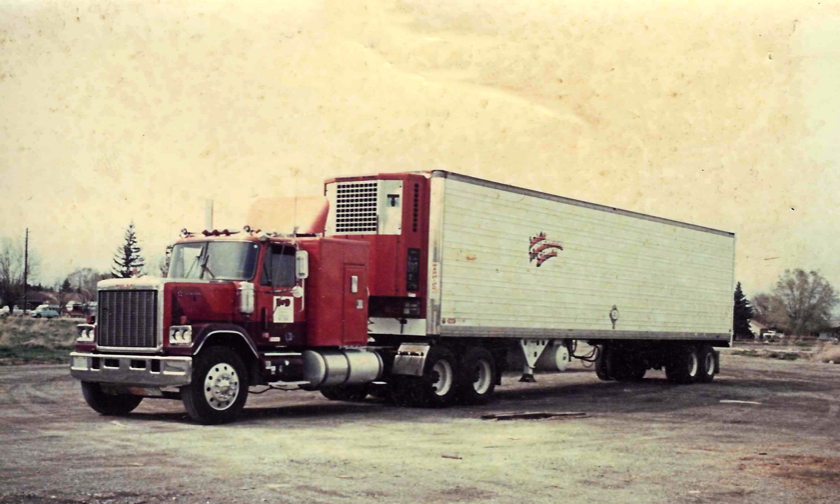 Our History
What started in a garage that was converted for Darlene to a home office, quickly mushroomed into a thriving brokerage company.
In 1980, Calvin & Darlene Kuntz founded D&D Brokers in Gooding, Idaho. D&D quickly grew a loyal following of trucks and customer through honesty and commitment to customer service. Darlene would never lie and kept her promise to load carriers even when times where tight. It was not long before word spread in the trucking industry and a multitude of dispatchers from various trucking firms would contact her with overflow loads. Customers loved her commitment. Darlene would work all night, if necessary, just to load one truck. If there was a breakdown or a delay in transit, she would be on the phone immediately with the customer to notify them. She only had two phone lines, a typewriter and no fax. Being new to transportation she did not necessarily follow conventional methods known to the industry. Quick pay, attention to detail, honesty and great communication all contributed to a trusted and loyal following. Even difficult customers to break into would eventually become loyal through her consistency and persistence.
In 1981 the small brokerage had grown into a thriving business and Calvin joined the team and moved into their first office in downtown Gooding, Idaho. It was not long before customer demand outweighed staff. Calvin and Darlene decided to hire their first dispatch and load broker in 1984. As the loyal group of dedicated carriers continued to blossom, customers who only trusted D&D desired a dedicated fleet. This lead to their first truck purchases in early 1984. Within the first years they quickly had a fleet of 5 trucks and several large customers. In 1986 they had grown into a staff of 5 that serviced the 48 continental United States. Their transport fleet specialized in refrigerated transport, hauling everything from sensitive produce to frozen french fries. The brokerage division handled everything from dry goods like expensive sugar beat seed and carpet to frozen specialties.
Today D&D has a stable fleet of 88 state of the art tractors, 125 cutting edge refrigerated trailers and 140 employees. They continue to maintain their family environment, commitment to customer service and steady growth. Learn more about D&D through the Services, Transportation, Corporate Leadership pages as well as their blog and news areas.